Все записи
|
Информация
Национальный музей Азербайджанской Литературы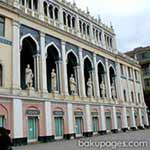 The National Museum of Azerbaijan Literature was founded in 1939 initially as the Nizami Memorial Museum that contained a wide range of pieces and documents representing the life and activity of Nizami as well as the historical period he lived. The Museum opened to the public in May 1945 this event being dedicated to the victory in World War II. The collections of the Museum were enlarged in 1947 when the Nizami's jubilee postponed during the War was officially held.

By 1967 the Nizami Memorial Museum had developed into the present National Museum of Azerbaijan Literature. Housed in a uniquely architectured building with turquoise majolica decorated facade and the most outstanding Azerbaijani writers' sculptures along it, the Museum is considered one of the famous architectural monuments of Baku.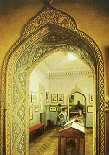 Twenty-three exhibition halls of the Museum contain a diverse collection that presents life and activity of the eminent Azerbaijani literature figures including Nizami, Nassimi, Fizuli, Vagif, M. F. Akhundov, J. Mammadguluzadeh, M. A. Sabir, J. Jabbarli, S. Vurgun.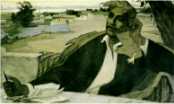 The Museum collection ranges from an ancient topic-designed Tabriz carpet of the early XIX century and Nizami's "Hamseh" based topic-designed carpets to Nizami's motifs based miniatures and ancient coin collection. Additionally, it includes unique manuscripts, lithographs and printed books.

The Museum reserves contain a wide collection of manuscripts, personal belongings and archives of writers and a valuable collection of paintings and applied arts works.
The visitors are toured over the Museum by Azeri, Russian, Turkish, English and Persian-speaking guides.
Address: 53, Istiglaliyyat st., Baku 370001, Azerbaijan Republic
Contact. (994 12) 921 864